About
When folk look at Patrick's absorbing drawings, some worry that there's something wrong with him; that he's obsessive or OCD ­but that assumption gives way to one of euphoria. Actually, 'looking' is an inaccurate way to describe the reaction; it's more of a feeling of being seduced into a view that he's already experienced and he'd be pleased if you the viewer vicariously enjoyed what he was amazed by in the first place. He's like that, he's a generous and thoughtful man. The second thing that hits the viewer is the sheer skill and patience he possesses to be able to make the drawings that he does. No computer jiggery­pokery, just hard work, honest clarity and an excited arm. This is no mean feat.
©Paul Davis 2015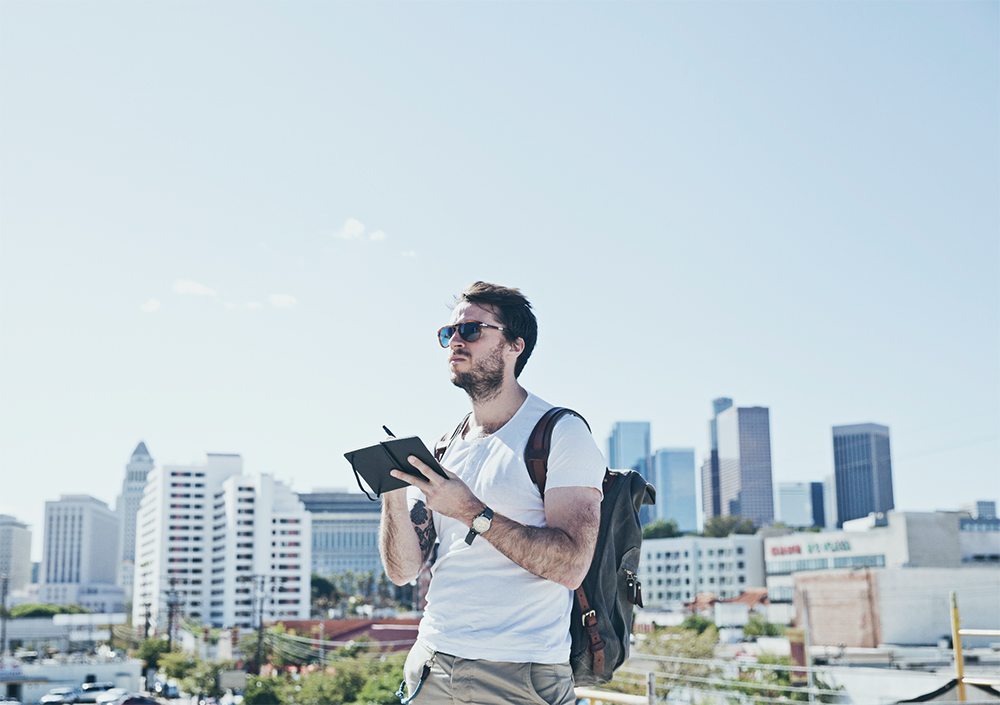 Some recent clients include Apple, BMW, Pentagram, Surface Magazine, Fortune Magazine, RIBA, Samsung, Virgin, BBC, VW, Empire Magazine, Lawerence King Publishers, BuroHappold, Saatchi and Saatchi, Capco, Andaz Hyatt, British Airways and many leading Architectural practices.
Patrick sells his art work all over the world. His last Exhibition, "Citylines" was at the Coningsby Gallery, London. His next show will be in New York, late 2016.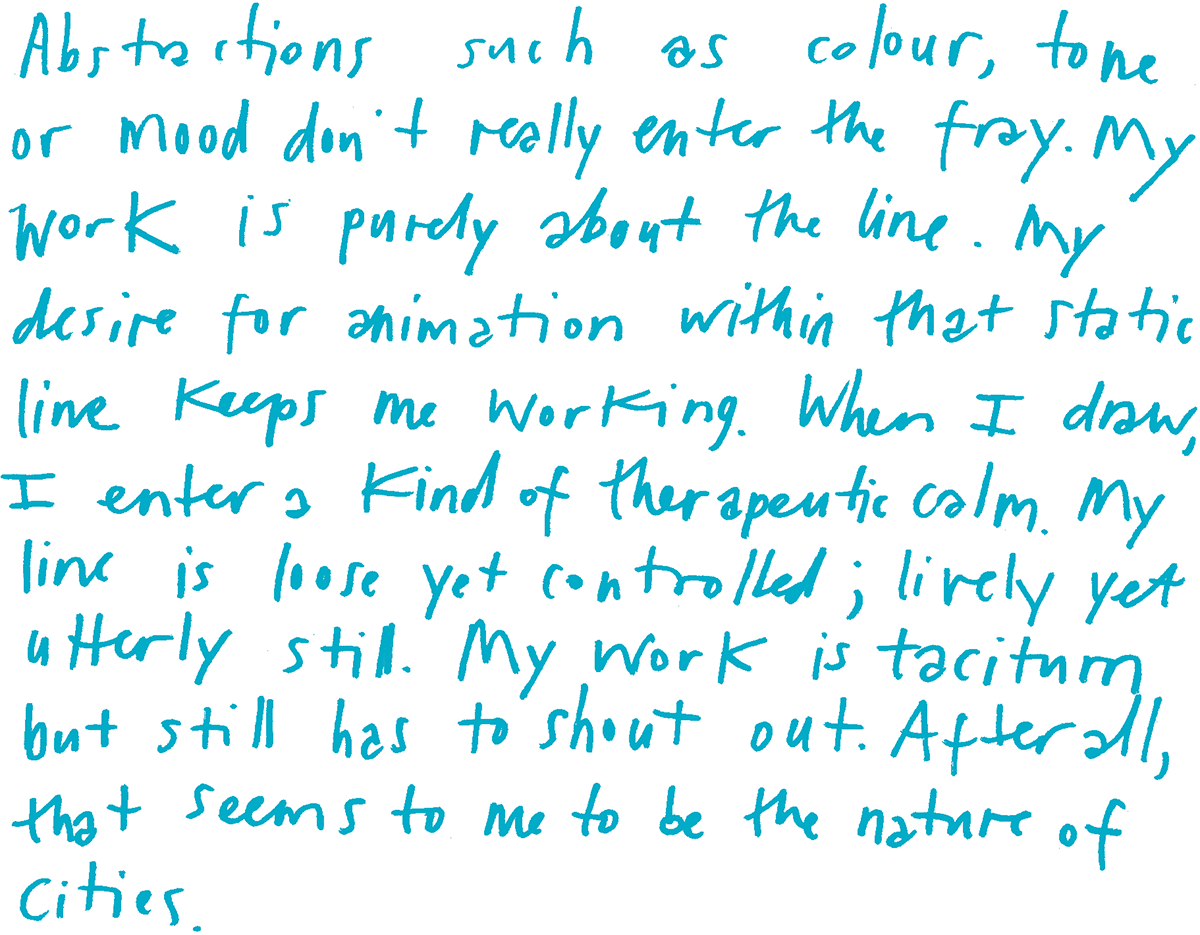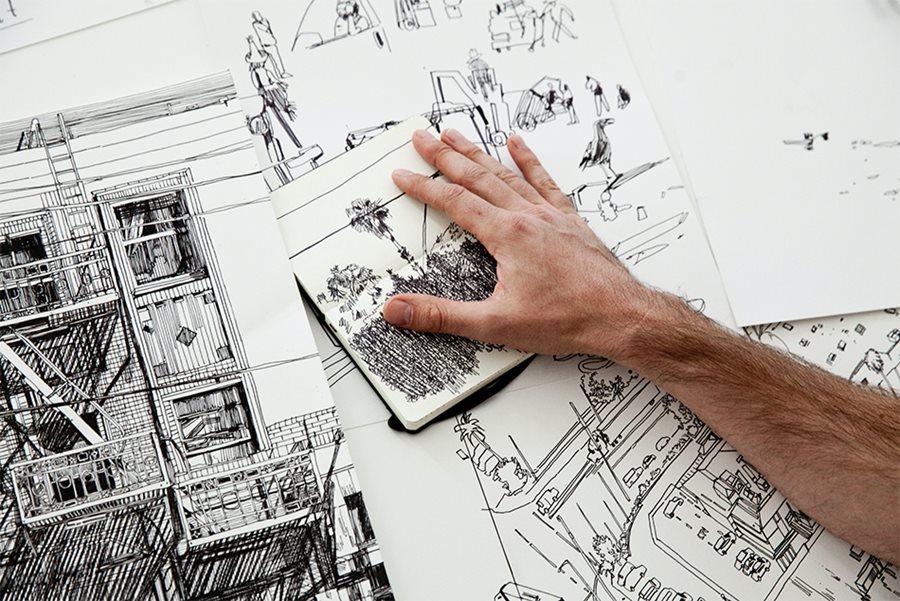 Photography copyright Brian Lowe